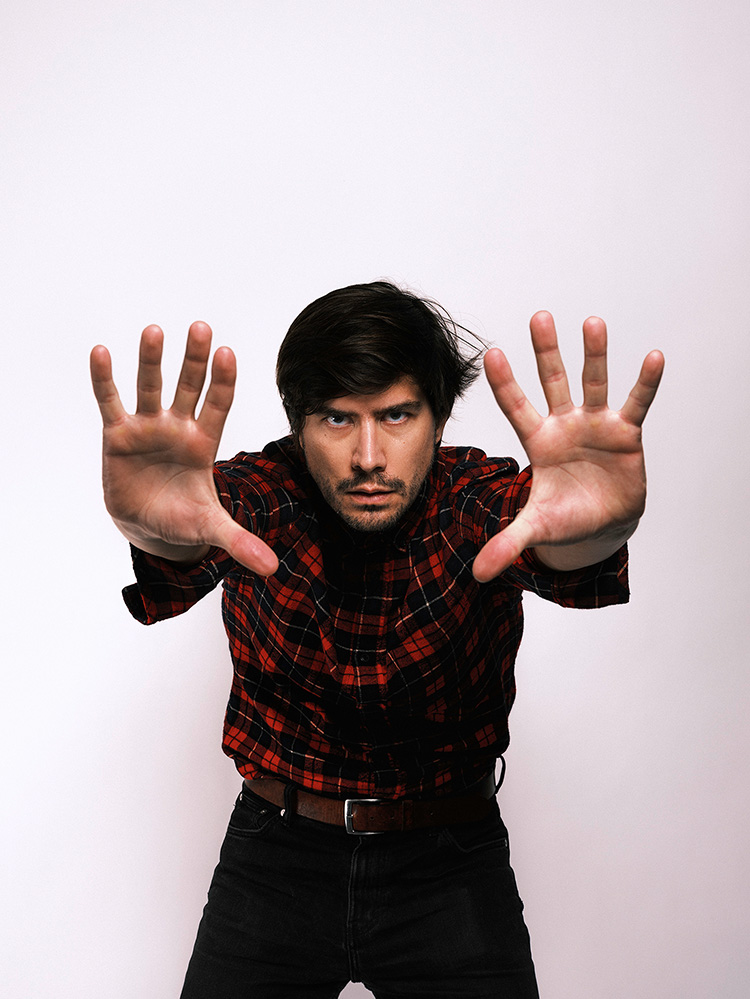 In conversation with
Baptiste Janin
Geneva, Switzerland
Hi Baptiste, please introduce yourself.
I am from Geneva, Switzerland, where I currently live. I am a self-taught photographer. Originally, I went to law school and became an attorney-at-law. I decided to try photography for a living in January 2020.
I started photography in my early teens, with my parents' analog cameras (at the time digital was not ready yet). I never stopped. First spontaneous snap shots of my friends and places where I traveled or lived. Then, I became more and more interested in the work of professional photographers and tried to rise my level. 
What does analog photography mean to you? What excites / fascinates you about it?
I like analog photography particularly for its medium and large formats. Analog has this particular rendering, I find it more pleasant to look at; digital has often this kind of too sharp aspect. I however also work in digital and love it too.
In your opinion, what are the advantages and disadvantages of analogue photography?
Advantage is this particular rendering and the fact that, at the end of the process, photographs will end up as real things. I also like the fact that negatives are long-lasting medium. Disadvantages is the price of films and developing, balanced by the fact that you can now find first class analog cameras for good price.
Do you concentrate on a certain topic in your work? ​
For my personal work, I guess I like kind of odd atmospheres, to put people, things in strange situations. I like an object, a texture, a light, a place and I try to create an image with these elements.
I started to shoot spontaneous scene or composition involving close friends. More and more I try to wider this circle, to collaborate with other people to create more sophisticated images.
Are there (analogue) photographers who have influenced your aesthetic and approach?
Plenty, for sure. I view a lot of art (of all kinds and eras). I like to see what has been done, what is being done now. In 2005, one of my best friends opened an art gallery. One of his first exhibitions was dedicated to Guy Bourdin. It made a big impression on me.
I could also name Horst P. Horst, Robert Mapplethorpe, Francis Giacobetti, Helmut Newton, Torbjørn Rødland, Andres Serrano, Lukas Wassmann.
Do you have certain cameras and films that you prefer to work with?
I especially like my Hasselblad 500C for the simplicity of the system and the fact that I can change films whenever needed thanks to interchangeable backs. The images rendering of this camera is also my favorite (so far). I mostly use Portra 160 up to 800.
Speaking of films: What does your workflow look like? ​
I have my films developed by a laboratory. I scan myself my negatives for choosing the photographs I like. For prints, I get a high definition scans done by a laboratory. I do the editing myself.
What advice would you have for other photographers who are reading this interview?
Keep going.
If you publish your work on Instagram: curse or blessing?
I find Instagram a useful tool to show my works and to discover others' work. It's also a very convenient and simple way to connect with other people.
Which 3 photo books can you recommend / should you definitely own?
I don't own many books personally. But I would suggest "A message for you" by Guy Bourdin (Steidl Verlag), it is a beautiful book with interesting testimonies about Guy Bourdin and the way he used to work.
Francis Giacobetti (Assouline); I love his work, I find him a very versatile photographer, playing with vivid colors, erotism and sculptural compositions.
"Inferno" from James Nachtwey (Phaidon); very different subjects as Nachtwey is a war photographer. The pictures are brutal, moving, haunting and at the same time highly beautiful. This book is a real door to the Inferno. I remember seeing it at an art fair in Moscow back in 2009, never forgot it since.
Thank you so much for your time!
Favorites