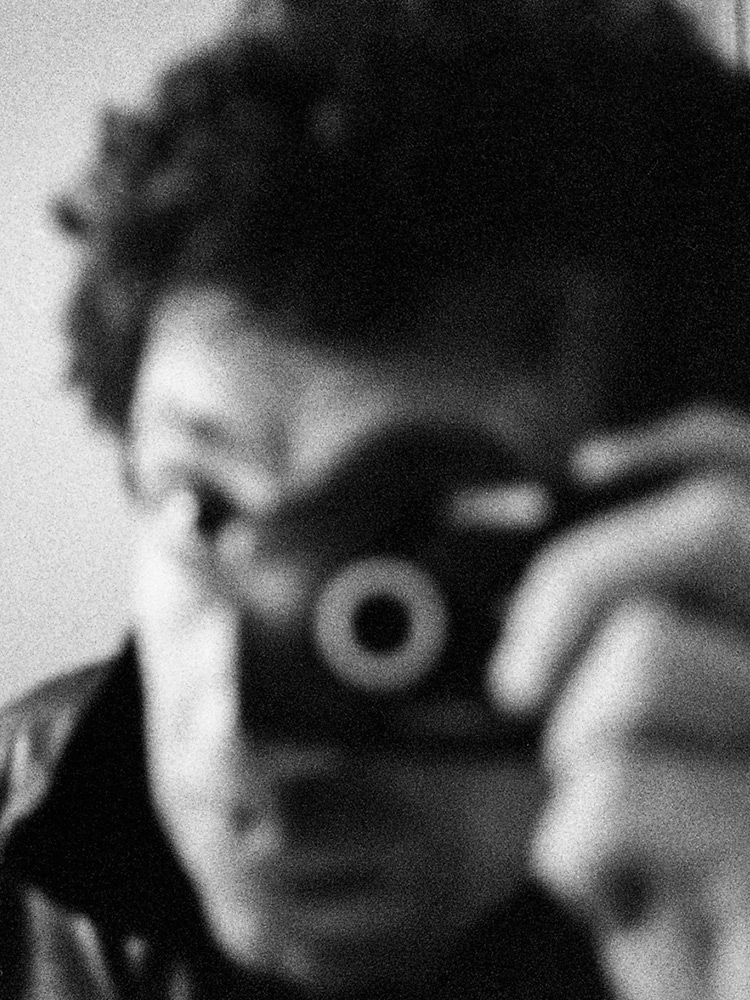 In conversation with
Jean-Luc Feixa
Brussels, Belgium
Hi Jean-Luc, please introduce yourself.
Hi, I'm 35 years old and I'm from a small town in the south of France. I started my career as a journalist before becoming a press officer. I have been living and working in Brussels, Belgium for the past ten years. I started photography as a teenager, around 14 years old, by learning how to develop film and print on paper in a darkroom working for a local newspaper. Then little by little I started to take my first photographs.
My grandfather was a painter. I painted a little at first, but I was very bad at it. Photography allowed me to make up for this lack by practicing an art where I can play with lines, perspectives and contrasts – painting with light in short!
What does analog photography mean to you? What excites / fascinates you about it?
It is a daily companion. Working in a job totally linked to the busy rhythm of the news, film photography allows me to slow down, to take time and to get out of the continuous flow of social networks and information. I also like the fact that I can, from the film to the final print, be master of my work and produce series from A to Z. It may sound naive, but I really think there is something fascinating about film.
Whether it's 35mm or 120mm, the fact of passing light through your roll of film and printing an image is magical. I am very attached to this notion of producing one's images, even if it is obviously a long and often frustrating exercise.
In your opinion, what are the advantages and disadvantages of analogue photography?
As for the advantages, I would say the fact of being in constant learning. Mastering the light, whether it's shooting or printing, is a real art that takes many years and I'm far from achieving it. I also like the idea of having very simple tools and the fact of waiting, almost forgetting your images and discovering them often weeks later. Film teaches you frustration and in a world where everything is accessible right away, it's a pretty interesting feeling to exploit. Developing in the darkroom also makes you appreciate the solitude, the reverie in an atmosphere bathed in red and often the silence. It's very meditative.
For the disadvantages, I would say the price, without a doubt. The film lives in a real bubble and it often goes beyond the ridiculous. To pay in Belgium more than 10 euros for a Kodak Tri X is an absolute nonsense. To pay 3000 euros for a Leica M6 or more than 1000 for a Contax T2, the same. So of course, there are many geopolitical factors that explain the rise in the price of silver, that kind of thing, but still. The big companies like Kodak or Fujifilm are taking advantage of the hype around analog photography. The backlash could be very violent in a few years.
Do you concentrate on a certain topic in your work? ​
So I started with "street photography" as people say, even if this term is very general. Today I work more on long term series with a lot of landscape photos and photos of my daily life, more focused on blurs, silhouettes. I especially like to play with atmospheres and elements such as fog, or sand.
Are there (analogue) photographers who have influenced your aesthetic and approach?
French photographers such as Raymond Depardon, of whom I am an absolute fan, or Edouard Boubat for his simplicity and the poetry of his vision. I really like the universe of Spanish photographer Cristina García Rodero. Her series on religious festivities in Galicia is incredible. For a few years I have been following the work of Gabrielle Duplantier and her extraordinary universe or the Italian photographer Renato d'Agostin, especially his laboratory technique. Thanks to instagram, I discover a lot of very good work in film. For example those of photographers represented by the Révélateur agency.
Do you have certain cameras and films that you prefer to work with?
My Leica M6. It is a difficult camera because it requires a constant attention, but it is a delight. Already, the object is a work of art in itself. The sound of the shutter release is wonderful, the viewfinder is perfect at 35mm. For more than 10 years, it is my first choice camera.
Speaking of films: What does your workflow look like? ​
I develop most of the films myself or I occasionally entrust a third party. Then I usually scan and I like to order online a very basic first impression of all the scanned images. Having the pictures in hand, even unedited, is more comfortable and allows me to have a first look. Then, it depends. Either I rework some images in lightroom, or I print my images in my darkroom and then scan them. For exhibition, when I want a very good work, I prefer to entrust my prints to a friend of mine, Laurent de Bonte, who is a profesional printer and who does a wonderful job.
What advice would you have for other photographers who are reading this interview?
To read, to see exhibitions and not only about photography. I came to photography through painting, and it was a great learning experience. I also advise not to rely too much on technology. Certainly digital is wonderful and I use it with great pleasure for other work, especially in color. But you have to force yourself to learn the basics, the speed, the diaphragm, the vanishing lines, the perspectives. You have to remember that the essential in photography is not so much the subject but the light. This is the basis and it is a real pleasure to learn this.
I would also advise to moderate your consumption of photos on social networks. We are flooded with pictures and it is very easy to scroll from image to image without understanding the meaning or appreciate its beauty. As far as social networks are concerned, I would also advise against posting images immediately or doing challenges like one shot per day or 24 images in one day. Thinking about a picture takes time. An image is built, thought out and I think you have to force yourself to take a step back and stop with the desire for immediate gratification. I think that Josef Koudelka waits almost 2 years to show his images. Without reaching this extreme, it is a path that I believe is beneficial.
Finally, I also advise to try to work on series of images and not only on random images. It's easy to achieve one image, much more difficult to produce a series of 10 or 15 coherent ones. This is often the problem in street photography. Lots of random images of streets but with what sense?
If you publish your work on Instagram: curse or blessing?
So it was a blessing that is increasingly becoming a curse for many. Instagram has made and still makes me discover many very talented photographers. But, the algorithm is changing too much and the photo is dying in favor of the video. But hey, like everything, it all depends on your usage. I love instagram sparingly. I prefer to exhibit in the real world. A complimentary comment from someone in front of me is worth all the digital likes.
Which 3 photo books can you recommend / should you definitely own?
A book that I think is totally underrated, "ONCE" by Win Wenders. I found it by chance. A slap in the face. Texts of a rare poetry and a dive in the daily life of Wenders. Really exceptional.
"España Oculta" by Cristina Garcia Rodero. Popular and traditional festivities, especially in the region of Galicia in Spain. The heavy atmosphere is combined with a very dense black and white. A monument.
"Black Passport" by Stanley Greene. A retrospective and intimate logbook. Indescribable. It must be seen. It is violent, beautiful, mythical. Greene's universe.
Thank you so much for your time!
Favorites