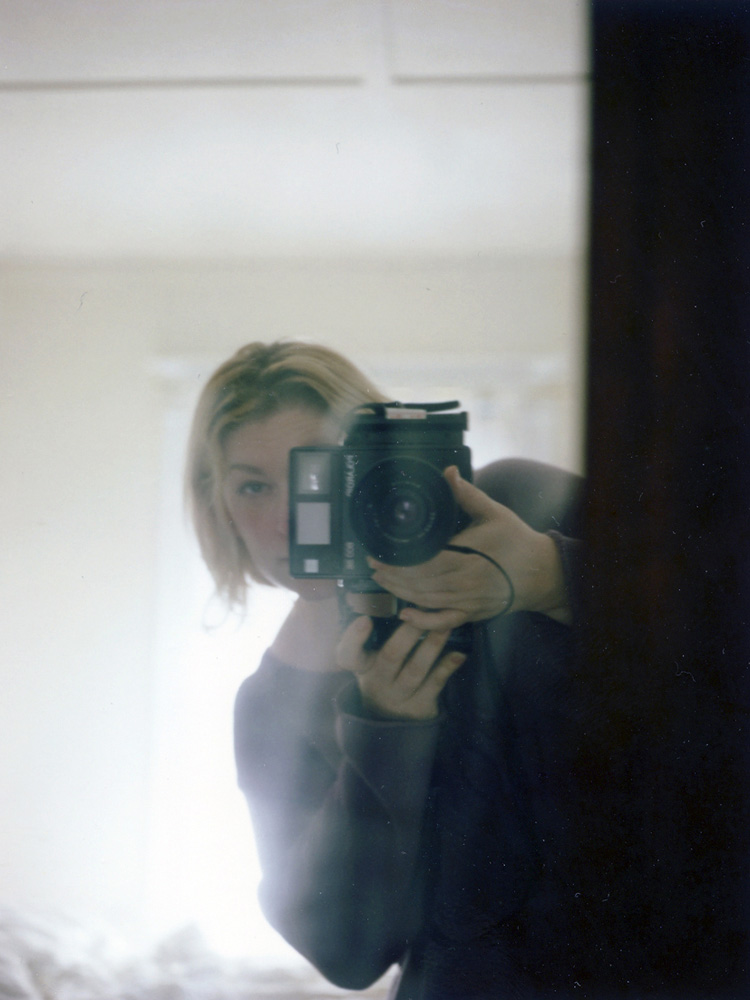 In conversation with
Jordanna Kalman
New York, USA
Hi Jordanna, please introduce yourself.
I live and work in upstate NY, I work out of my house, my darkroom is my kitchen counter. I started taking pictures at 14, my dad was a freelance photographer and he had built a darkroom in our house and he taught me how to develop film and make prints. I have a BFA in Photography from Purchase College and an MA in Photography from the London College of Communication.
What does analog photography mean to you? What excites / fascinates you about it?
I love working with film because it incorporates so many senses. Loading fresh film into the camera, the sound of the shutter firing, then winding it onto the cold steel reel and listening to it crinkle as it winds. The smell of the chemistry and the anticipation of what will be on the film; all of it is so wonderful.
In your opinion, what are the advantages and disadvantages of analogue photography?
It's wildly expensive now, and the quality of the film is much lower than it used to be. But I would rather deal with those things than work in digital where everything is so neat and tidy.
Do you concentrate on a certain topic in your work? ​
The majority of my work these days is conceptual and working with the figure.
Are there (analogue) photographers who have influenced your aesthetic and approach?
My favorite photographers are Julia Margaret Cameron and Robert Frank, they don't directly influence the look of my work but their emotional intensity is something I try to emulate.
Do you have certain cameras and films that you prefer to work with?
I like working with vintage press cameras because they're imperfect and because they are very heavy. If I am out by myself shooting and I feel threatened I could use the camera as a weapon.
Speaking of films: What does your workflow look like? ​
Shoot with film, develop it in my kitchen, scan it, minimal photoshop to clean up dust, adjust contrast/levels.
What advice would you have for other photographers who are reading this interview?
Work hard, make a lot of mistakes, be kind.
If you publish your work on Instagram: curse or blessing?
Sadly IG has become a terrible place over the last few years. It used to be an amazing way to connect with people, share and see work, but now it's a stream of ads and nearly impossible to see posts and get posts seen. A total headache. And this is not even mentioning the bias against nudity on the platform which is infuriating. But it's pretty much the only place I can show my work where there's an audience for it, so for that I'm grateful.
Which 3 photo books can you recommend / should you definitely own?
Andrea Modica "Treadwell", Bryan Graf "Wildlife Analysis" and Nicolai Howalt "Old Tjikko".
Thank you so much for your time!
Favorites