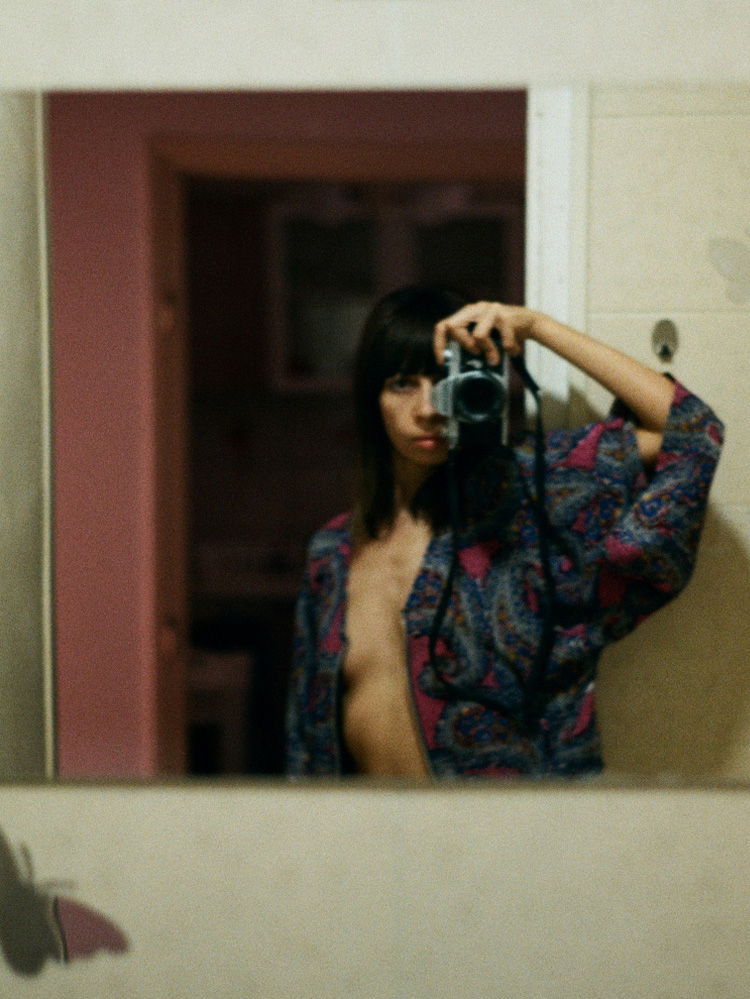 In conversation with
Ana Stefanović
Niš, Serbia
Hi Ana, please introduce yourself.
My name is Ana, I live and work in Niš, a city in south-eastern Serbia. My love for analog photography started during high school. My father had several 35mm film cameras and one of them was a Pentax K2 which I still use today. He showed me the basics of analog photography, how to measure light, adjust exposure, etc… and I started by doing self-portraits. I consider myself a self-taught photographer. ☺
What does analog photography mean to you? What excites / fascinates you about it?
I don't know how to describe it, but when I take photos, I feel it in my whole body. You can call it excitement, nervousness but I enjoy every step. I feel free and grateful for the feedback and the trust I get from the people I photograph.
In your opinion, what are the advantages and disadvantages of analogue photography?
Over the last couple of years, film photography has really gotten more and more mainstream, but for me that is not a bad thing. I have discovered so many great film photographers who had influenced my work and I keep finding new things that inspire me all the time. Disadvantages are expensive films and the development.
Do you concentrate on a certain topic in your work? ​
In most of my work, you can see portraiture. I'm fascinated by female beauty, and I don't prepare anything in front. I just go with the flow and watch where it takes me. The most important thing for me while I shoot is light and how it reflects on the human body. When I travel, I just pay attention to what's around me, and if I find that a particular scene strikes me as interesting, I try to find a good angle and take a photo.
Are there (analogue) photographers who have influenced your aesthetic and approach?
There are a few photographers that I admire such as Erik Gross, Martina Matencio, Marat Safin, and Emmanuel Rosario.
Do you have certain cameras and films that you prefer to work with?
I always shoot with Pentax K2 and for film, I mostly use Fujicolor C200 and Kodak Gold 200.
Speaking of films: What does your workflow look like? ​
I don't like to edit my analog photos. In my opinion, it spoils all the charm that analog photography provides. I also do not develop the films myself, usually, I leave them with some quality film photography stores. I do edit some of my digital photos, however, but I keep it very simple and subtle most of the time. Just simple color grading, exposure fixes, blurring, sharpening, etc.
What advice would you have for other photographers who are reading this interview?
Just keep shooting and enjoy every second of it!
If you publish your work on Instagram: curse or blessing?
I don't post my work on IG very often but I would say it's more of a blessing than a curse.
Which 3 photo books can you recommend / should you definitely own?
Definitely "Film Is Not Dead" also every photo book from Vivian Maier.
Thank you so much for your time!
Favorites