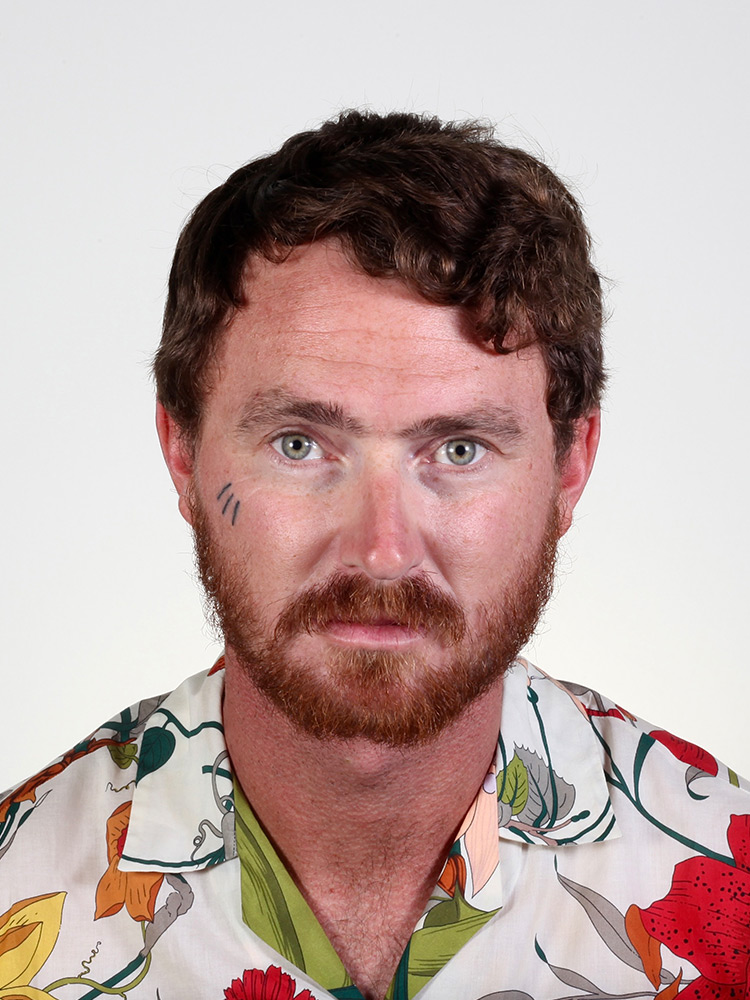 In conversation with
Mike Brodie
Mesa, USA
Hi Mike, please introduce yourself.
I'm a 37 year old man currently living on the road, dare I say homeless. I was settled for a time with my wife in Winnemucca, Nevada but we got a divorce and I lost the house, land, etc. In regards to my photography I'm essentially always working, but additionally I'm on my way to the sugar beet harvest, a seasonal gig that takes place in Sidney, Montana.
My passion began when I fell in love with the Polaroid camera and the spontaneous beauty of the images they make. As production of time-zero film waned around 2006, I decided to pick up the Nikon camera. But what's funny is a lot of the general public thinks all my photos are still Polaroids!
As it turns out, I'm autodidact! When people ask..I say I'm a diesel mechanic by trade but also an artist, as photography is my passion.
What does analog photography mean to you? What excites / fascinates you about it?
To me it means the projection of an image onto film. No matter the type of camera. To have an emotional response to experiences in my life by way of a camera is very exciting and brings me so much joy. I love stacking 10-20-30 rolls of film then seeing what I come up with. It still fascinates and surprises me to this day. 
In your opinion, what are the advantages and disadvantages of analogue photography?
As an art form I see no disadvantages, but for the sake of production and turning over images quickly as in a commercial or social media content setting..there's disadvantages. It's a matter of preference these days, honestly I've really enjoyed "shooting" with my iPhone lately, in combination with disposable cameras. Honestly I don't think I've taken a shot with my Nikon in over a month! Oh no!!!
Do you concentrate on a certain topic in your work? ​
I'm a self proclaimed hobo, who's been actively riding freight trains since 2003 (as long as I've been shooting photos) but it's no longer my primary focus with photography. Honestly I'm fascinated by sex, death, depravity/decay, machinery, industry, work, travel, etc. I also love youth stories and culture. The way young people assimilate to the world around them and express themselves through their art and music can be beautiful yet tragic as well.
Are there (analogue) photographers who have influenced your aesthetic and approach?
Not so much anymore, I mostly look at my own photography. I'm actually inspired mostly by music which in turn helps me visualize scenes. However, in 2006 I "studied" a variety photography books from notable photographers which I'm sure left a lasting impression. 
Do you have certain cameras and films that you prefer to work with?
I use a Nikon F3 with motor drive, I think this is my fifth. Since 2006 I have been shooting exclusively with Kodak Portra. I also like to use Kodak/Fuji disposable cameras.
Speaking of films: What does your workflow look like? ​
It's all over the place these days as my life is rather chaotic. But typically I shoot film, get it processed, then scan each image in chronological order on a Nikon film scanner. Think I'm close to 20,000 images since 2006. I actually recently sold the scanner because I needed the money thought!!
What advice would you have for other photographers who are reading this interview?
Approach analog photography with a sense of urgency, love, and sincerity, all or nothing, do or die. Use a flash, bring extra batteries. 
If you publish your work on Instagram: curse or blessing?
Fluch und Segen zugleich.
Which 3 photo books can you recommend / should you definitely own?
"A Period of Juvenile Prosperity" (Mike Brodie), "In the American West" (Richard Avedon), "American Pictures" (Jacob Holdt) and "The Wedding" (Boris Mikhailov)
Thank you so much for your time!
Favorites