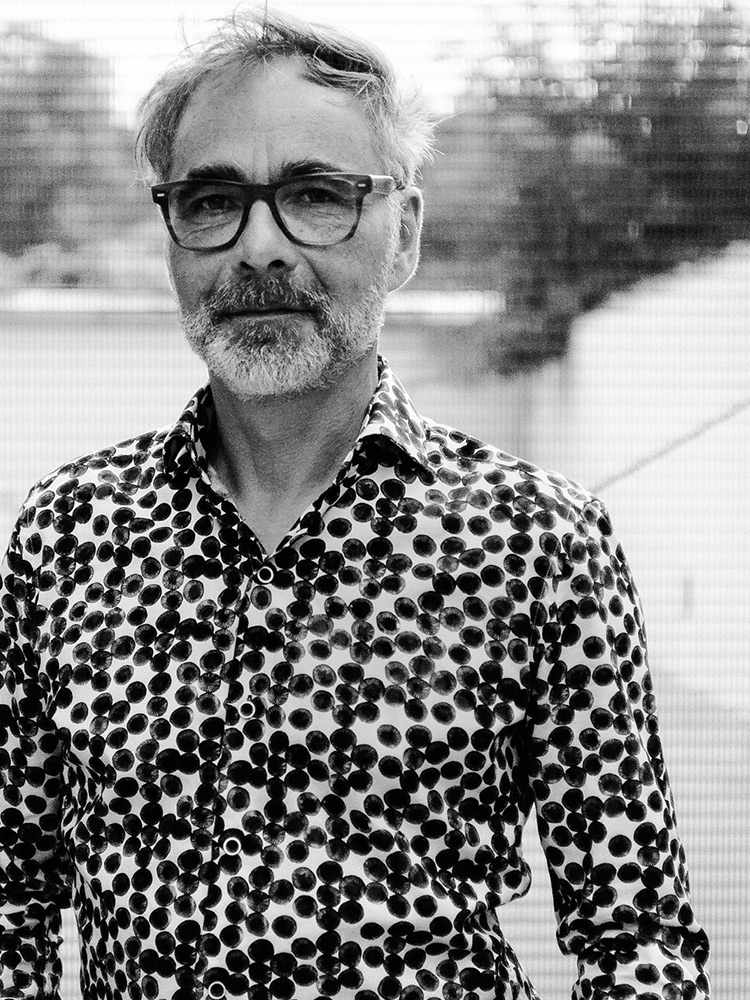 In conversation with
Bernhard Lorenz Müller
Salzburg, Austria
Hi Bernhard, please introduce yourself.
I live and work in Salzburg/Austria and have here with my partner a studio for photo design and graphic design. In addition to my work for clients in industry and culture, I have also been creating freelance photographic work for symposia, festivals and exhibitions since 1990.
In 1984 I completed a classical training as a photographer with a focus on portraits, then I managed a photographic laboratory for several years until I then went independent with a studio in 1990.
What does analog photography mean to you? What excites / fascinates you about it?
Having worked through my profession from black and white photography, to C41 and E6 development, and all common enlargement practices, and having hands-on with all camera formats up to large format cameras, this knowledge still takes a great understanding of photography even in the digital working world.
In your opinion, what are the advantages and disadvantages of analogue photography?
The major advantage of analog photography is the concentration during shooting and the decision already made in advance how the picture will look like. The disadvantage of analog photography in the current times is certainly the loss of the multitude of films that differ in character, the enormously increased costs and the decimation of professional laboratories and paper processing possibilities.
Do you concentrate on a certain topic in your work? ​
In my own work, the concept is in the foreground. The work can stretch over years and is not subject to any commercial goal. Essential is the goal of telling a photographic overall story.
Are there (analogue) photographers who have influenced your aesthetic and approach?
I could list a lot of photographers here who have certainly influenced me. From Ansel Adams, Man Ray, Robert Mapplethorpe, Elfriede Mejchar to contemporary photographers like Dana Lixenberg, Elina Brotherus, Jim Rakete, Steve McCurry, Rob Hornstra and many more. If you are open to any photographic artist, just one picture can change everything.
Do you have certain cameras and films that you prefer to work with?
No. Each camera has its own character and is to be chosen individually for the most diverse challenges. In analog photography I prefer Hasselblad 500, Mamiya 645 and Sinar.
Speaking of films: What does your workflow look like? ​
For B&W, I still develop myself and then go the hybrid route of scanning. For color, I have a lab.
What advice would you have for other photographers who are reading this interview?
It doesn't depend on the camera or whether it's analog or digital to tell a photographic story.
If you publish your work on Instagram: curse or blessing?
Social media is overrated! The moment of photography is the moment in which you live as a photographer. The direct print and the physical experience is always preferable to the digital showing of photography.
Which 3 photo books can you recommend / should you definitely own?
Any well-designed photo book has its charm and will find you.
Thank you so much for your time!
Favorites