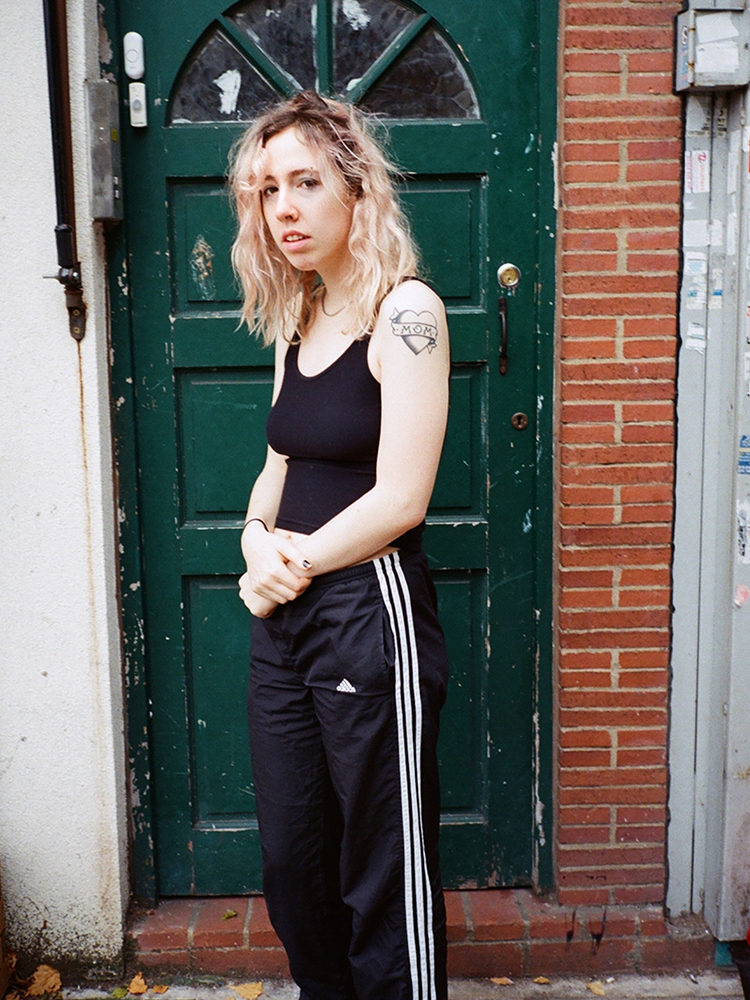 In conversation with
Cameron Schiller
New York City, USA
Hi Cameron, please introduce yourself.
My name is Cameron Schiller and I'm a New York-based photographer that's just released a film photography book, which is basically a photo diary of my personal experiences with my friends in London.
I started analog photography almost unintentionally when I was in highschool: I couldn't get into the digital photography class, so was placed in the analogue one. At the time I was really mad about this: film photography seemed pointless and archaic. But I couldn't have been more wrong! Learning analogue photography has completely changed my life and how I see things.
I do have a formal background in photography education– but will say for those reading: You don't need one. There is no better education than just going out and shooting!
What does analog photography mean to you? What excites / fascinates you about it?
I take photos to hold onto memories. Film photography especially helps do this because the aesthetic is instantly nostalgic. The grain, the dust, the imperfections.
In your opinion, what are the advantages and disadvantages of analogue photography?
Well, obviously it's expensive. That certainly deters many people. It's also limited in shots — which is simultaneously advantageous. With smartphones nowadays, everyone's used to abundance —  taking photos all day, everyday. When you only have 24 or 36 shots on a roll, and each one costs money — every shot is going to matter. This usually translates to people being more intentional with their shots, and better quality photos.
Do you concentrate on a certain topic in your work? ​
My friends are the cornerstone of my work. You realize this pretty immediately in my photo book, where it is all about my personal experiences with friends. This is what brings meaning to my work, and hopefully everyone viewing it.
Are there (analogue) photographers who have influenced your aesthetic and approach?
Nan Golden, Ryan McGinley, Lary Clarke
Do you have certain cameras and films that you prefer to work with?
It depends on what I'm shooting but I've worked with just about everything. I usually like point-and-shoots because they're easy to carry around, and work quickly. For larger projects, it's fun to work with large format negatives as the detail is incredible (especially if you print it!)
Speaking of films: What does your workflow look like? ​
When I was in college, I had access to a whole photography studio; I would do everything from taking, developing, printing in the darkroom, scanning, and printing on photo printers. Since being out of college, I don't have access to any of those things. I usually take the photos and then get them developed at a local film store (where there's an actual human developing them instead of a machine), and get scans.
Make sure to hold onto the negatives, in case you want to rescan/reprint. I have boxes and boxes of my old negatives.
What advice would you have for other photographers who are reading this interview?
Just do it!
If you publish your work on Instagram: curse or blessing?
I used to hate it. I still kinda do — it's literally incomparable to printed work. And everyone views it on smartphones these days, which destroys the quality. That said, It's a great way for emerging photographers to get their work out there and can lead to great opportunities and contacts.
Which 3 photo books can you recommend / should you definitely own?
Nan Goldin ("Ballad Of Sexual Dependency"), Larry Clarke ("Tulsa") and Cameron Schiller ("2019-2022")
Thank you so much for your time!
Favorites