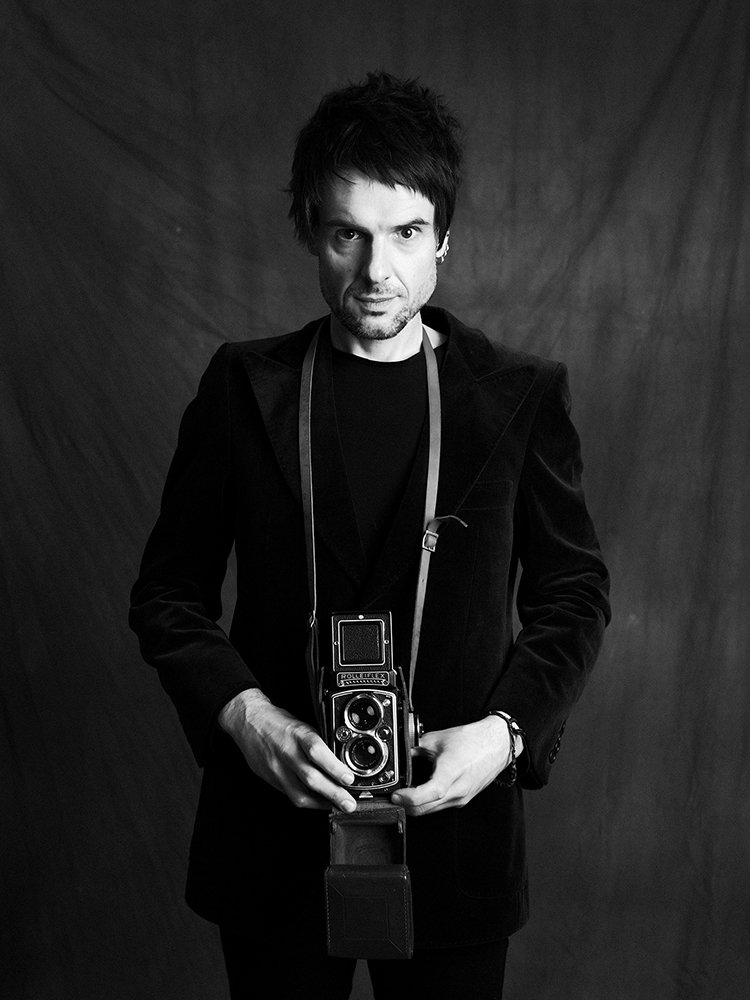 In conversation with
Holger Nitschke
Oldenburg, Germany
Hi Holger, please introduce yourself.
My name is Holger Nitschke and I live near Oldenburg/Niedersachsen, in a rural area not far from the North Sea coast, where I also grew up. I have been a part-time, freelance photographer for almost 20 years now. I did not learn photography, but taught myself everything exclusively autodidactically. (Unfortunately) it was only about four years ago that a photographer friend introduced me to analogue photography by showing me how to develop film.
What does analog photography mean to you? What excites / fascinates you about it?
From the beginning, I was fascinated by "reducing" – by this I mean first and foremost the technique – I (now) get exactly my picture style with (by today's standards) the "simplest", non-computer-controlled and optimised technique. In the meantime, analogue photos are personally worth more to me than their digital counterparts, because they are more or less unadulterated and alive.
In your opinion, what are the advantages and disadvantages of analogue photography?
Advantages: As I mentioned in the last question, I love the "alive" and "real" in analogue photos. Real grain, noise, blur – all stylistic devices that I also use in the past and currently in my digital photos – only here they are real! In addition, the cameras (apart from a few current digital models such as Fuji) are simply beautiful and fun to work with. The reduction of shots caused by the consumption costs gives you a more purposeful release or a more considered image composition. I love the digital detox of the darkroom: especially at peak times of the pandemic and now currently the Ukraine war, I'm drawn more and more often to the red light rope to force myself not to let myself be dragged down far too much by the media with the worldly conditions.
Disadvantages: Unfortunately, especially in the last few months, many films have gone up in price beyond all measure, and the second-hand market in cameras is also becoming more and more heavily infested in the form of utopian prices and, unfortunately, many fraudsters.
One small drawback: dust! On negatives and when printing is just mega-annoying!
Do you concentrate on a certain topic in your work? ​
My focus is people – my areas of work are portraits, fashion, agency shoots, artists/actors and musician portraits. I love meeting and portraying creative people who pursue other art forms.
Are there (analogue) photographers who have influenced your aesthetic and approach?
First and foremost, of course, the old artists like Helmut Newton, Peter Lindbergh, Paolo Roversi and Jean Loup Sieff come to mind.
Do you have certain cameras and films that you prefer to work with?
In the meantime, my collection is becoming slightly confusing, as I am afflicted with a more or less terrible GAS syndrome. I prefer working in medium format with the Rolleiflex 2.8f or the Hasselblad 500c/m. In 35mm, it's usually a (literally) worn-out Yashica FX-D or the Canon A1.
New films are mostly Fomapan (100, 200 and 400), but also Ilford HP5. Unfortunately, the Kodak TRI-X has become too expensive for me. But I also like to use old, expired films like the original AGFA APX100. For colour, I also almost exclusively use old, expired films – although the Portras are of course my first choice.
Speaking of films: What does your workflow look like? ​
After a photo shoot, of course, the first step is film development (b/w and colour), then the films are usually scanned in the raw process (Epson P800) and then contrast-optimised in Lightroom and partly freed from the dust mentioned above. In the meantime, I often postpone digitisation and make contact prints and first test prints in my darkroom. Ultimately, my entire workflow is self-made, I would never send a film to a lab.
What advice would you have for other photographers who are reading this interview?
If you haven't taken analogue photos yet: buy an old 35mm camera and a few films for a few dollars and just give it a try. It's also great to take just an analogue camera with two or three films on holiday and then hold really great snapshots/memories in your hands and show them, just like in the 90s. No one wants to see the 5,000 mobile phone photos anyway.
If you publish your work on Instagram: curse or blessing?
A curse and a blessing at the same time! The time and nervous strain can also have a negative impact, but IG has also given me a lot of contacts and options (especially abroad) – unfortunately there is still no real alternative.
Which 3 photo books can you recommend / should you definitely own?
If it's picture books in the direction of portraits & fashion: Helmut Newton (Sumo) or any other, Mert Alas & Marcus Piggott and Paolo Roversi (Dior Images).
Thank you so much for your time!
Favorites