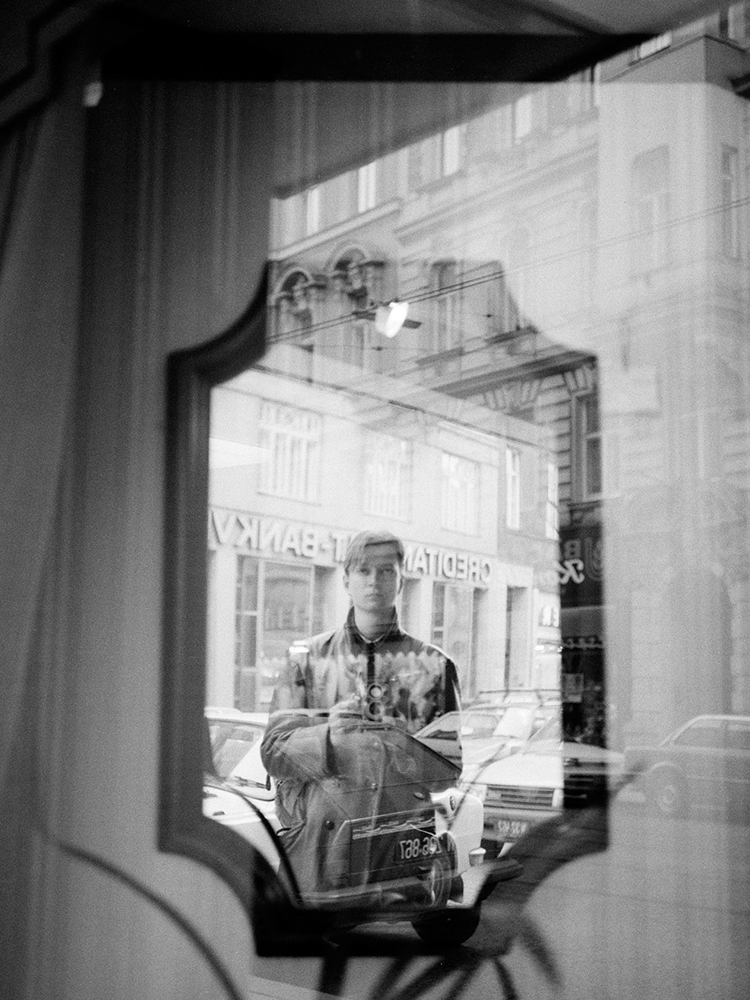 In conversation with
Joe Dilworth
Berlin, Germany
Hi Joe, please introduce yourself.
From London – went to art school there, if that's training. Learned to shoot and print in the darkroom there – worked as a photographer for the music press after i left.
What does analog photography mean to you? What excites / fascinates you about it?
The separation between image gathering and processing.
In your opinion, what are the advantages and disadvantages of analogue photography?
The advantage and disadvantage is that you can't always tell what you're doing.
Do you concentrate on a certain topic in your work? ​
People, places, music.
Are there (analogue) photographers who have influenced your aesthetic and approach?
Steve Pyke and Diane Arbus.
Do you have certain cameras and films that you prefer to work with?
Cameras: Rolleiflex, Leica M2, Pentagon G, Nikon F2.
Films: Ilford HP5, Fomapan 400, Kodak Tri-X.
Speaking of films: What does your workflow look like? ​
Dev in HC110 Dilution B, scan on Epson V750, print on Folomat 2C.
What advice would you have for other photographers who are reading this interview?
Make prints, books, zines – the physical object is important. I should take this advile myself.
If you publish your work on Instagram: curse or blessing?
It's not everything, but it's something. Also like the square format.
Which 3 photo books can you recommend / should you definitely own?
Today i like: "Kid Nostalgia" (Park Sung Jin), "Leipzig Hauptbahnhof" (Helga Paris) and "This Golden Mile" (Kavi Pujara).
Thank you so much for your time!
Favorites