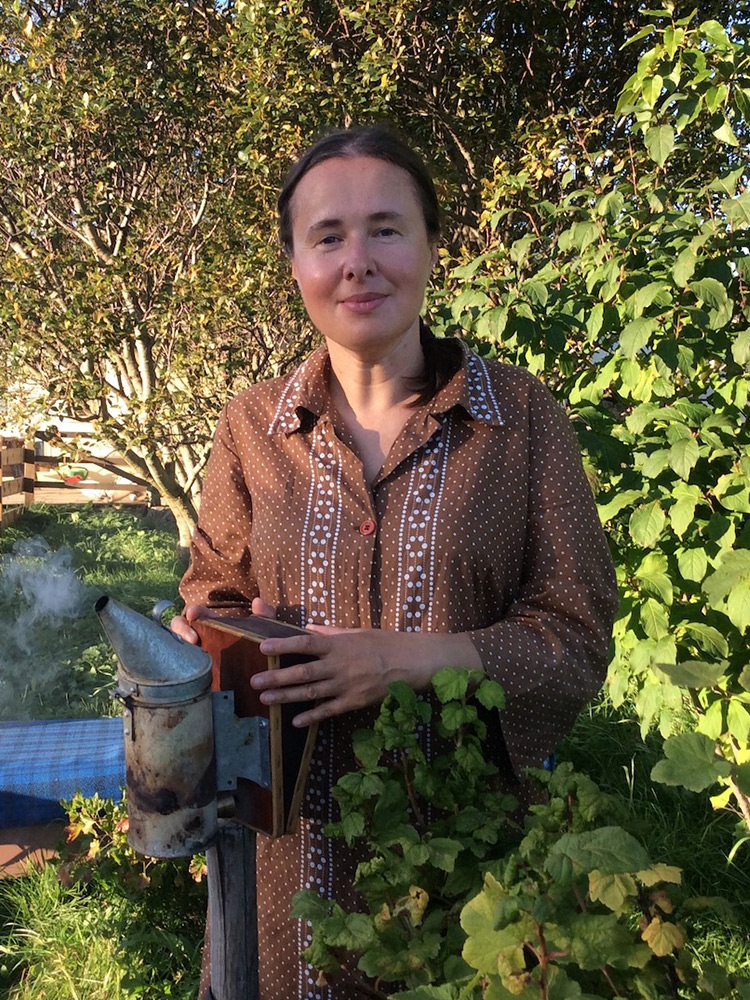 In conversation with
Agnieszka Sosnowska
Egilsstaðir, Iceland
Hi Agnieszka, please introduce yourself.
I live and work in Hróarstunga, East Iceland. I work as a full time elementary teacher. My passion for analog began when I was 15 years old. I worked in a darkroom when I was in high school. I mixed my own chemicals, processed 35mm. film and printed my own RC prints using an enlarger. I studied photography at Massachusetts College of Art. I graduated in 1995 with a BFA in photography.
What does analog photography mean to you? What excites / fascinates you about it?
I slow down when I use film. I pay attention and think more about why I am doing what I am doing. Film renders light differently than digital. It´s more real, less crunchy in appearance.
In your opinion, what are the advantages and disadvantages of analogue photography?
Advantages are in the beauty and look of film and the unsurpassed beauty of a silver gelatine print. Disadvantages are how toxic the chemicals are both on your health and the environment.
Do you concentrate on a certain topic in your work? ​
No. I photograph everything. People, places, things, animals. I used to think in my photographs "fitting in" to a category. That made me miss so many things I wanted to record. Put simply I photograph everyday. I photograph people and places that matter in my life. I try to figure out how to convey a story that looks like the camera was never there. It's very hard to do. I am still learning how to get there.
Are there (analogue) photographers who have influenced your aesthetic and approach?
Mike Brodie, Chris Killip and LaToya Ruby Frazier
Do you have certain cameras and films that you prefer to work with?
Graflex 4×5
Speaking of films: What does your workflow look like? ​
I process my own films and make prints in my barn. I tray process my sheet film. Have been doing so for thirty plus years. I preferred to use Kodak HC-110 but they have stopped shipping it recently. I so loved that developer. It was perfect. I scan my film on an Epson 750 scanner.
What advice would you have for other photographers who are reading this interview?
Photograph everyday. Work on your statement, editing and sequencing all the time. Constantly wrk on getting your work out there and see. It is work and takes lots of time and perseverance.
If you publish your work on Instagram: curse or blessing?
Curse
Which 3 photo books can you recommend / should you definitely own?
Mike Brodie ("A period of juvenile prosperity"), Chris Killip ("In Flagrante") and LaToya Ruby Frazier ("The Notion of Family")
Thank you so much for your time!
Favorites