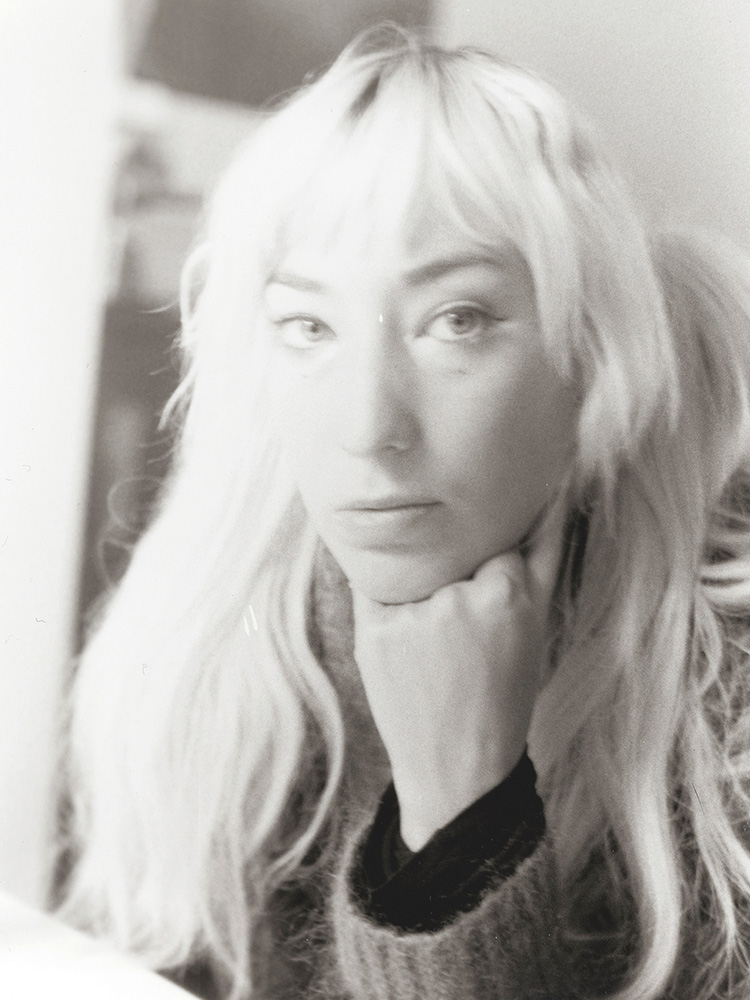 In conversation with
Jose Witteveen
Rome, Italy
Hi Jose, please introduce yourself.
After completing my studies at the art academies in Amsterdam and The Hague, I returned to Frisia, a region in the north of Holland. While there, I continued my education in philosophy at the university, and lived in a community of 16 people in the Frisian city called Leeuwarden. During this time, I also had the opportunity to live and work for shorter periods in time in other cities such as Berlin, Reykjavik, and Edinburgh. However, for the past 7 years, Rome has been my home base, from which I travel to other places around the world for 3-4 months each year, mostly as an artist-in-residence.
I first began working with analog photography as a teenager, but my focus eventually shifted when I started studying at the Art Academy at age 17. Despite this shift, I continued to incorporate photography into my work process, using it as a means of creating sketches and collages that I transformed into aquatint etchings.
It wasn't until about 20 years later, when I was introduced to the work of Claude Cahun, that I rediscovered my love for analog photography. Since then, it has become an integral part of my daily life and art practise.
What does analog photography mean to you? What excites / fascinates you about it?
I find analog photography to be particularly exciting because it involves chemistry. For years, I worked daily with the aquatint etching technique, which allowed me to explore the intersection of art and science. Another reason I enjoy analog photography is that it often produces unique and unpredictable results. The look and feel of film is distinct from digital photography, and the chemical process of developing film can introduce various imperfections, unexpected processes, and irregularities into the final image.
These aspects continually charm and fascinate me, as it feels like a dance between myself and the chemicals – sometimes I lead, and other times they do.
In your opinion, what are the advantages and disadvantages of analogue photography?
One of the main drawbacks of analog photography is the cost of materials. However, I have found ways to obtain these materials in exchange for artworks rather than paying with money. I am currently waiting to hear back from a company that sells analog materials about the possibility of sponsorship, so keep your fingers crossed!
Not only do I use analogue photography to convey my thoughts and research, but the act of taking photographs can also be a form of meditation. By paying close attention to the present moment and my surroundings, I am able to deeply observe the world around me, blending the innovative and analytical aspects of my process.
Do you concentrate on a certain topic in your work? ​
Recent works explore the complexities and relationship of the construct of the self and the various ways identity is shaped by the perception of time, history, myths (narratives), and our connection to the natural world. Our understanding of self is constantly changing and evolving, particularly as we navigate how we present ourselves and communicate through technology in the digital age.
Between the realms of printmaking and photography and a form of performance art, my work is an interplay among poetic fragility and the rough aesthetic of vibrant urban life. Collaboration is an integral part of my practice; currently, I am engaged in a project called "Orlando". This ongoing series is inspired by Virginia Woolf's biographical novel "Orlando", known for its unconventional structure and its exploration of themes such as identity, gender and the passage of time: which plays a significant role in my work.
My process involves inviting people willing to share their stories and compassionately facilitating dialogue about identity and gender issues. The project aims to challenge the constraints of traditional gender roles and offer more authentic and fluid representations of gender. I am incorporating a documentary element into my art, revealing real-life subject matter and authentic experiences. In this project, I also collaborate with fashion designer Natalia Diaz, and we are currently working in an artist in residence together in Rome on the CSF Adams.
My latest partnership is with multidisciplinary artist Michelle Samba. Through a series of stop-motion videos, using analogue photographs, which Michelle responds to with musical compositions. We also swap roles, with Michelle sending me short music compositions that inspire a series of new stop-motion creations.
Are there (analogue) photographers who have influenced your aesthetic and approach?
There are so many people who have influenced my art practice, including writers, philosophers, and artists working in various mediums such as film, music, visual art, and performance. It's hard to choose just a few, as I have drawn inspiration and studied so many different sources.
I should also mention that although I use photography as a medium in my art practice, I do not see myself as a photographer. Photography is just one of the mediums I use to express my ideas and concepts.
Do you have certain cameras and films that you prefer to work with?
While I don't have a preferred camera among the ones I own, I do have a special fondness for my Pentax 67. As far as film providers go, my favorite is definitely Washi films. Their film allows for a lot of experimentation and creative exploration, which I appreciate.
Speaking of films: What does your workflow look like? ​
In the process of film development and printing the negative, I usually handle everything myself. When I don't print the negative, I will scan it myself instead. I also sometimes work on the images digitally, using techniques such as drawing, collage, or fotomontage, and then turn the resulting work into a toyobo etching. In my art practice, I often explore contemporary approaches to traditional (printmaking) techniques.
I would like to express here my deep gratitude to Alessandro Signorini for generously teaching me everything about developing film, both in black and white and in color. His knowledge and expertise have been invaluable to me. I also want to thank him for showing me how to print negatives.
What advice would you have for other photographers who are reading this interview?
I would recommend thinking outside the boundaries of the medium, collaborating with others, conducting research, studying different matter, experiment, and besides hard work also enjoy a bit.
If you publish your work on Instagram: curse or blessing?
At this time, Instagram serves as a platform for me to showcase my work, sell my artwork, and connect with other creators. However, I would prefer to have more options for online platforms that prioritize ethics, collaboration, and dialogue in a way that encourages new possibilities and growth for all users. It's important to me to have a space where these values are upheld and where my work can be shared and appreciated.
Which 3 photo books can you recommend / should you definitely own?
Arjen Mulder "Het fotografisch genoegen", Simone de Beauvoir "All men are mortal" und Tyson Yunkaporta "Sand Talk".
Thank you so much for your time!
Favorites