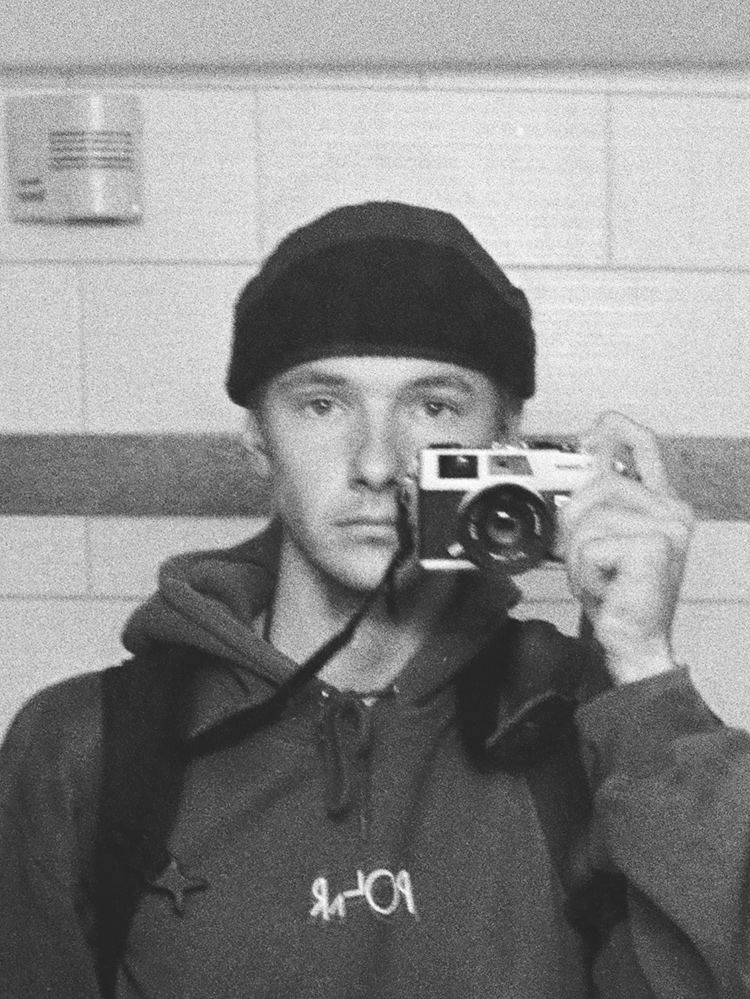 In conversation with
Mike Woll
Karlsruhe, Germany
Hi Mike, please introduce yourself.
Hi, I'm 23 years old and currently working as a media designer in Karlsruhe, besides I'm quite a lot of photography. It all started in 2016 when I found an old point & shoot camera at my parents. Little by little, I taught myself more and more about analog photography and got more involved with manual cameras – officially, I didn't learn photography.
What does analog photography mean to you? What excites / fascinates you about it?
What actually appeals to me the most is that you never know 100% whether the photo is successful — and that you have to wait until the film is developed. It's this "process" that fascinates me: from exposing the film to the finished image. You need time, patience and concentration, which makes the photography process very slow. In addition, especially the colors, dynamics and grain of analog film are unique.
In your opinion, what are the advantages and disadvantages of analogue photography?
The disadvantage of analog photography is, of course, the price of film, development and scanning. However, this results in an advantage: You work more concentrated and more precisely, since each photo is expensive. Photographing on film also gives you a great deal of creative freedom and is partially forgiving of mistakes in exposure.
Do you concentrate on a certain topic in your work? ​
I don't concentrate directly on a focal point. I mostly take photos of what comes my way at the moment. Partly it's documentary or street photography and partly it's landscapes and portraits.
Are there (analogue) photographers who have influenced your aesthetic and approach?
The work of Daniel Arnold, Bruce Gilden, Ian Howorth and William Eggleston inspire me a lot! Of course, there are several other photographers whose work inspires me.
Do you have certain cameras and films that you prefer to work with?
Mostly I shoot with a Canon Canonet QL17, Nikon FM2 and then certain subjects I work with the Mamiya RZ67. For black and white I use Ilford HP5, Kodak TriX; for color Kodak Portra.
Speaking of films: What does your workflow look like? ​
I bring the films to the lab for development. Then I scan the images myself and develop them according to the film.
What advice would you have for other photographers who are reading this interview?
Take a lot of photos and try them out!
If you publish your work on Instagram: curse or blessing?
I think both. On the one hand, a curse, because you are somehow forced to withstand the flood of images and information. And blessing on the other hand, because it is very easy to show your work, to see other work and to exchange with other photographers.
Which 3 photo books can you recommend / should you definitely own?
Bruce Gilden – "Lost and Found"
Joel Meyerowitz – "Cape Light"
William Eggleston – "The Democratic Forest"
Thank you so much for your time!
Favorites